AllTec,
advanced solutions in aluminum and wood
for the safety and isolation
of the house.
Since 2000 ALLTEC create products adaptable to different needs of architecture, elegant, of innovative design and available in several models exploiting the high technical properties of the aluminum and the elegance of wood in its
different textures and colors.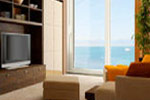 QUALITY
the manufacturing process of Alltec following working phases and standards that provide a high quality product, that with few and simple steps to be taken is durable.

The products ALLTEC can to be ordered custom and the delivery is made rapidly also at home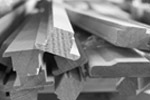 MATERIALS
Particular attention is devoted to research of new materials that provide performances of thermal insulation and acoustic even better, without ignoring the needs of home security and more at competitive costs.